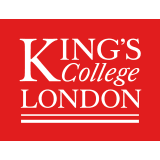 King's College London
King's College London is one of the top 10 UK universities in the world and among the oldest in England. King's vision is to make the world a better place, building on our history of pioneering research that has advanced and shaped modern life. King's is dedicated to the advancement of knowledge learning & understanding in the service of society.
King's College London
This module will provide a general overview of the core principles that inform the modern approach t...
Adult & Continuing Education
Anti Money Laundering AML